Read
International Course Meet Up (OCTOBER)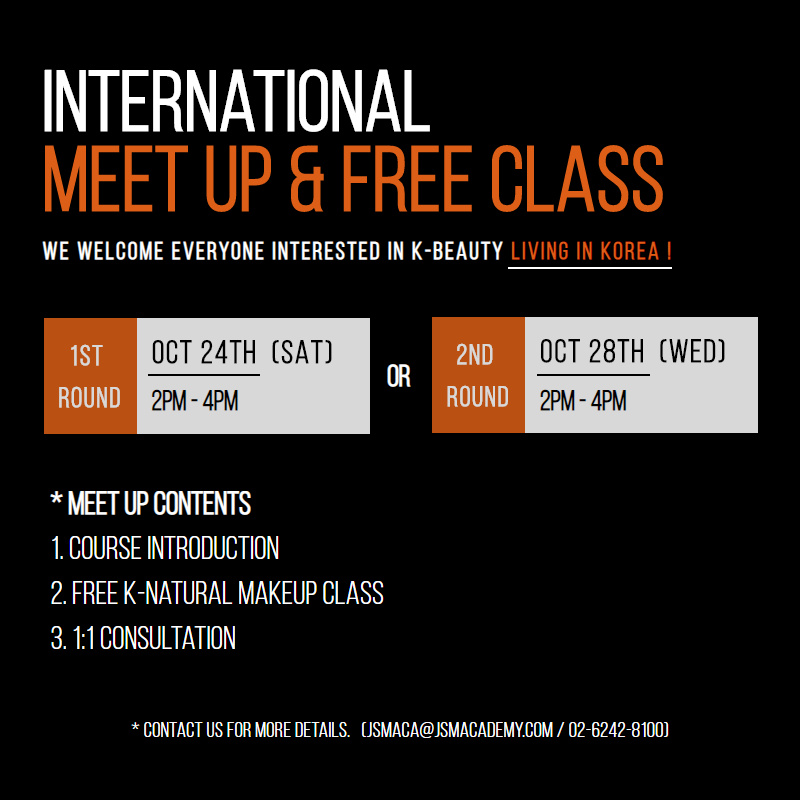 Come visit our academy for International meet up!
We are welcoming all the foreigners who are currently living in Korea. We will explain about our courses in detail and offer free K-natural makeup class.
There will be 1:1 personal consultation after class as well, so don't miss it!
▪ Meet Up Date:
1st round: October 24th (SAT) 2PM – 4PM
or
2nd round: October 28th (WED) 2PM – 4PM
For more details, feel free to leave the comments on the 'Online counseling' section!
List of posts

| No. | Content | Date |
| --- | --- | --- |
| | | |
| | | |
| | | |
| | | |
| | | |
| | | |
| | | |
| | | |
| 13 | | |
| 12 | | |
| 11 | | |
| 10 | | |
| 9 | | |
| 8 | | |
| 7 | | |
| 6 | | |
| 5 | | |
| 4 | | |
| 3 | | |
| 2 | | |
| 1 | | |